After putting transparency and accountability at the centre of the UN Ocean Conference small scale fisheries forums on day one, day two discussions focused on opportunities for artisanal small scale fishers through achieving equity, social justice, sustainability and peace.
Our Pacific representative for LMMA Network International, Lavenia Naivalu, the Nacula District Representative from Yasawa Islands in Fiji, highlighted the need for just fisheries management and the opportunities when women are meaningfully engaged in fisheries management.
Ms Naivalu shared a story about women participating in fisheries management in her district of Nacula. Here is a summary of her speech and watch the video for the full speech. Vinaka Lavenia for sharing your story.
Lavenia Naivalu sharing some of the experiences women in her district face when participating in fisheries management.
For women in Nacula, fishing is a daily occurrence and fisheries resources are important.
Women's roles are crucial to the fisheries sector, contributing to food security, eradicating hunger and poverty, contribute to economic growth and building resilient nations.
Women's contributions are under recognised and women's voices often silenced in ocean spaces, and because of this women struggle to be included in decision-making processes.
This affects our ability to feed and support our families and communities.
In the Nacula District, we have a community-based 20 year Sustainable Development Plan and one of the aims is to empower women and girls in the district. The NGOs we partner with help to create awareness and conduct capacity building, and this creates opportunities for women to participate in decision-making in an open and transparent manner.
Communities and women know the importance of the coastal zone and its resources, and the importance of protecting, rehabilitating and using resources in a wise way.
There is also a need to support the protection of the deep sea where our women's' husbands fish.
There is a need for collective action.
– Lavenia Naivalu, Fiji.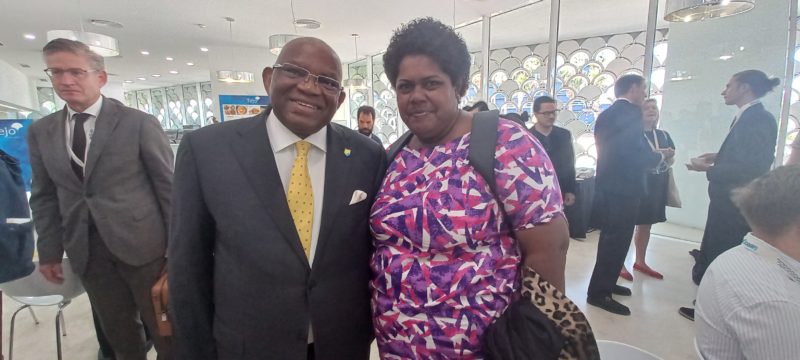 Lavenia Naivalu with Mr. Georges Rebelo Pinto Chikoti, the Secretary-General of the Organisation of African, Caribbean and Pacific States (OACPS).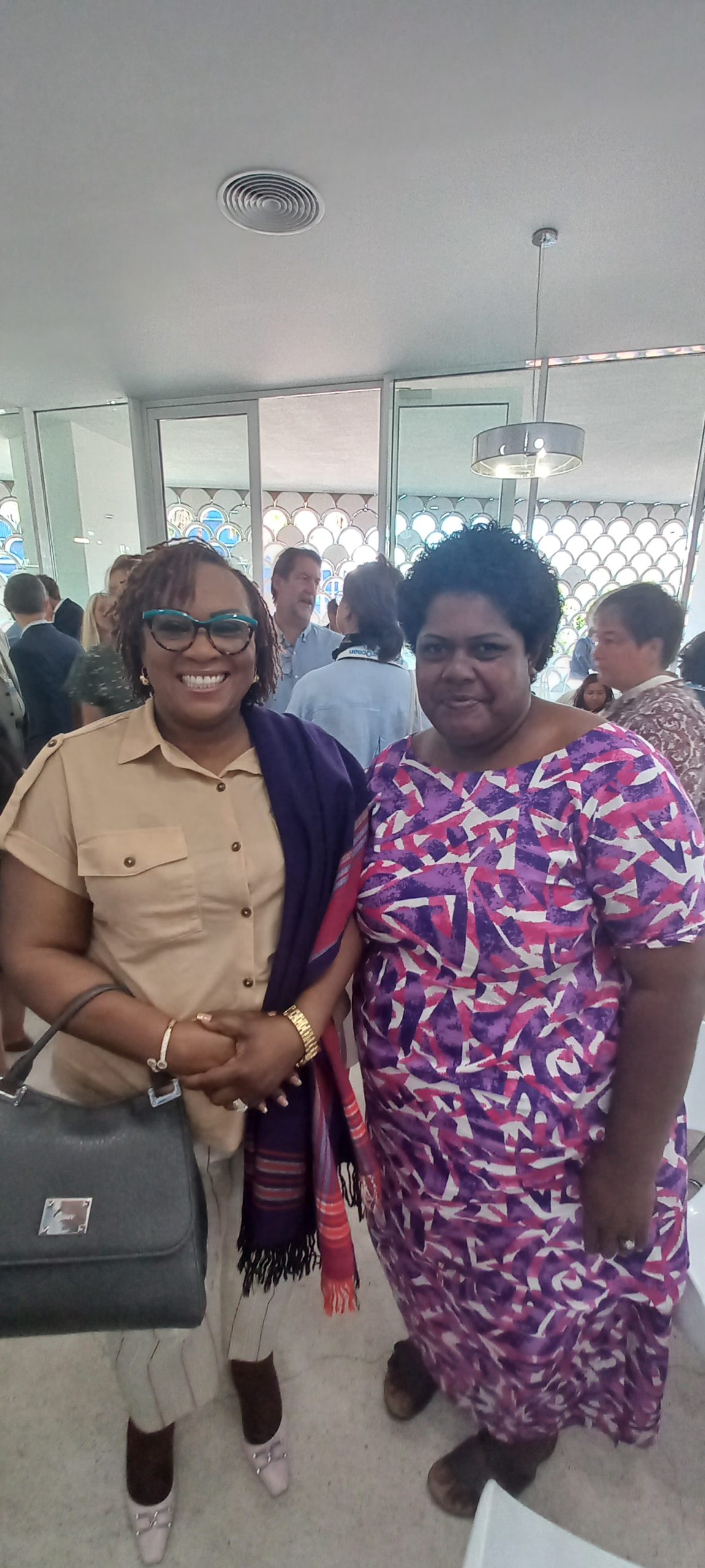 Lavenia Naivalu with the Hon. Mrs Mavis Hawa Koomson MP, the Minister for Fisheries and Aquaculture Development from the Republic of Ghana.
The participation of Mrs Lavenia Naivalu to the UN Ocean Conference has been made possible thanks to the financial support of the Packard Foundation through the ICCA Consortium and the PEUMP Programme.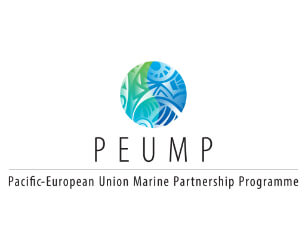 The PEUMP programme is a EUR 45M Pacific regional initiative funded by the European Union (EU) and the Government of Sweden, working in partnership with the Pacific Community (SPC), Secretariat of the Pacific Environment Programme (SPREP), Forum Fisheries Agency (FFA) and the University of the South Pacific (USP) to implement activities across six key result areas in 15 Pacific countries.