Philippines Locally-Managed Marine Area Network
Philippines LMMA is a national network of active community resource managers promoting community-based approaches in resource management and influencing coastal communities and stakeholders through capacity development, information sharing, and management effectiveness monitoring.
Header Photo: Bohol Island, credit ©Hitoshi Namura
PhiLMMA was founded in 2003 after attending a regional LMMA Network forum 'Fish for the Future? Testing Shared Assumptions Regarding Community Participation in Nearshore Marine Protection' that was held in Iloilo, Philippines. But the idea of locally-led community resource management has historical traces as early as the 1980s as an alternative to the top-down model of community-based coastal resource management that became popular among NGOs and academia, and eventually in the government sector.
In 2008, PhiLMMA officially registered as an NGO with the goal of enhancing the capacity of community members and partners to sustain effective management of coastal and marine ecosystems. Much of PhiLMMA work focuses on improving program service delivery to keep scaling LMMA sites. Today, PhiLMMA supports 26 official LMMA sites mostly across Luzon, Visayas and Mindanao provinces and has reached 100+ communities across the country. It is estimated that 540km2 of marine area is under protection and management.
Most of the 26 LMMA sites have sustained coastal and marine conservation, protection and management efforts in partnership with their respective Local Government Units.
A key achievement has been the implementation of PhiLMMA's Effectiveness Assessment Tool to improve community management plans (sanctuary and mangroves).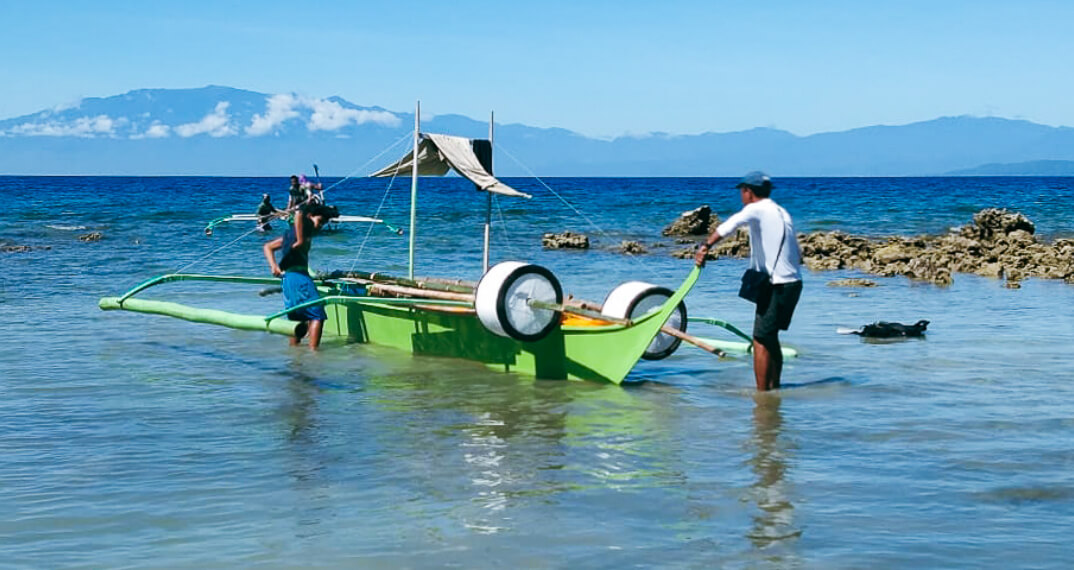 MPA Marker Installation in Barangay Sawang, Lobo, 2021.
Sonny Badal, PhiLMMA Chairperson, with students taking Professional Masters in Tropical Marine Ecosystems Management, University of the Philippines during a Study Tour in Malabrigo, Lobo, February 11, 2020.
In the Philippines, about a three-hour drive south from [...]