Grassroots, Global Reach
LMMA supports networks in Indonesia, the Philippines, Papua New Guinea, Palau, Pohnpei, Fiji and the Solomon Islands, and engages with more than 15 other countries in the Indo Pacific.
Increasingly, LMMA is scaling up by sharing its experiences with areas in Africa, the Western Indian Ocean, Latin America and Asia, where communities are facing similar challenges around declining resources.
Our History
Founded in 2000, the LMMA Network is a unique and diverse tapestry of communities, NGOs, government agencies and researchers all working together to promote food security and livelihoods of millions of people worldwide.
The LMMA Network was founded on the belief that local communities are best positioned to manage coastal resources, but are often left unempowered through international initiatives or government efforts.
Community at Heart
The LMMA Network provides practical capacity building, cost-effective and culturally appropriate engagement tools, and facilitates lesson sharing between practitioners.
In all its work, LMMA follows a Social Contract that ensures community interests are the heart of any conservation effort. We are interested in learning under what conditions using an LMMA strategy works, doesn't work, and why and sharing those lessons will all practitioners.

Our Vision
Vibrant, resilient, and empowered communities who inherit and maintain healthy, well-managed, and sustainable marine resources and ecosystems.

Our Mission
To advance the practice of community-based marine resource management and conservation by providing a forum for practitioners (communities, traditional leaders, individuals, organisations, and researchers) to share experiences and information.
Commitment
to stay focused on goals.
Teamwork
because we can achieve more working together than we can on our own.
Objectivity
to enhance our science and our relations with our partners.
Transparency
to promote open and honest sharing of information and experience.
Empowerment
of individuals to take responsibility and be accountable for results.
Respect
that makes it possible to challenge each other without threatening our relationships.
Fun
to stay energised and motivated.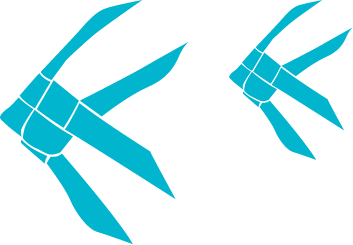 Subscribe to our e-newsletter to keep up to date with latest news and research on community-based marine resource management.