The LMMA N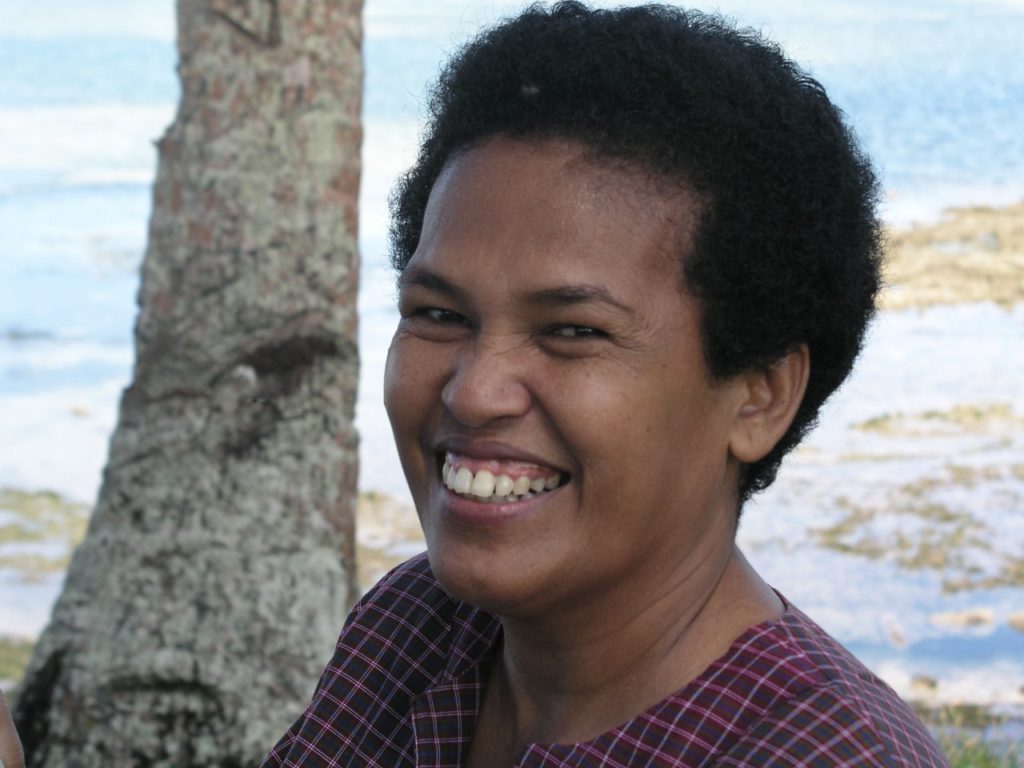 etwork International and its the Indonesia LMMA Network, today, Wednesday 7th of December, sadly say farewell to a very special soul, Elizabeth Holle, who passed in the presence of close family and friends.
She was a mentor to all her students, a role model to many young women and men, an aid to fisher families across coastal villages, a voice of logic in heated debate, a loving sister, but above all a true and loyal friend.
Usi Lies, as Elizabeth used to be called, will be remembered for her witty humour, warm laugh, boundless intelligence, kind heart, compassion, strong principles and endless patience.
Born in Maluku Tenggara, Usi Lies grew up with a natural curiosity, and an innate awareness of society and the natural environment around her. She dedicated her life's work to giving back to the people and environment she grew up in.
Usi Lies' impressive professional career spanned more than 4 decades  and has left a lasting legacy across several fields. Her service as an academic at UNCEN, had a large part in building and fostering open and positive learning environments for young minds seeking to learn and make a difference.
She gave youth chances they would never otherwise have gotten. Usi Lies brought into the classroom strong principles and ethics of fairness and equality for all, and in everything she did she stood up for the marginalized. She inspired her students to pursue various careers, but all with the common thread of striving for social justice in everything one does.
To Usi Lies learning never ended, as much as she always passed on her wisdom, she was equally keen to learn from others' skills and knowledge, regardless of one's social status, level of formal education or wealth.
To Usi Lies everyone had something to contribute and nobody was more important than another. She expanded the classroom from the lecture theatres at UNCEN to the many coastal communities across eastern Indonesia. She had a deep passion and understanding for indigenous cultures and adat.
As one of the founding members of the Indonesia Locally Managed Marine Area network, Elizabeth helped build a lasting network of communities who work and learn together to improve coastal fisheries; something most believed was impossible with the limited resources available.
In that process she worked with hundreds of communities across Eastern Indonesia, and changed the way we think about locally managing resources. Her work was ground-breaking, empowering and on the frontline of society and science, although her humbleness would never reveal this.
Usi Lies led by example and set high standards for herself as well as for those who worked with her; always striving to get the most out of situations. Her optimism and soft nature made her very approachable, and with that she saw potential in places and people that others could not. Usi Lies was an incredibly loyal and loving person.
Every time one saw Usi Lies again, she made it feel like a homecoming. People close to her know that distance made no difference to her, nor did time apart. Everyone who was lucky enough to know her, can attest that she always put others' needs before her own.
While it feels that Usi Lies has left us too early, we may take peace in that she rests among the stars now. Usi Lies, may you live on in the wisdom you have imparted on to us, the inspiration you have given us and the example you continue to be for us. It is with true sadness we say good bye to a beautiful soul. May you rest in peace Usi.